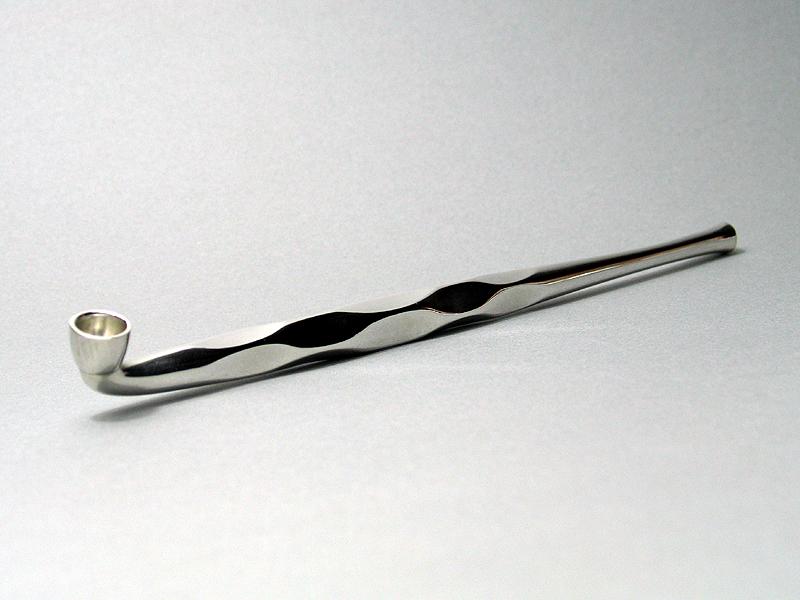 (English follows Japanese)
煙管作りはもちろん、図案彫刻にも非常に長けた技術をお持ちですので、技術・資料保存と後継者の育成を目的に数年前からお付き合いをはじめました。実はそのI氏すでに、20年も前に自宅工房は閉められました。その際に煙管用の道具の一切を弊堂へお譲り頂いた経緯があります。
本来ならばこれら高級京煙管は、喫煙具専門店で扱っていただくと良いのですが、現実的に出回るのほとんどが安価な機械絞りによるもの、もしくは鋳製のものです。高級手延べ煙管は、職人一人が生活できるほどの需要はほとんど無くなりました。
このI氏がおられるうちに、沢山のノウハウを残しておこうと思います。あと、絶えてしまったものの復刻も沢山してゆきたいと思っています。
Since this spring, Mr. I, the only kiseru"(Oriental pipe) maker left in Kyoto has been working with our studio. In addition to crafting pipes, he is also extremely skilled in engraving designs. We became acquainted a fewyears ago with the purpose of educating the successors about traditional techniques and preservation of knowledge. Mr. I had in fact closed his home studio 20 years ago,it all started with our studio inheriting all of his pipe making tools at that time.
Normally it would be best for these high quality pipes to be sold in stores specializing in smoking tools, but most of the pipes that appear in those shops are low priced, mass-produced items which are machine cast in the Niigata area. The demand for high quality handmade pipes is no longer high enough for an individual craftsman to make a living. Even the last pipe stem shop left in the southern part of the city barely carries any Kyoto made pipes since the previous generation has past away.
I hope that we preserve as much knowledge as possible while Mr. I is here. I also would like to revive all kinds of things which have faded over time.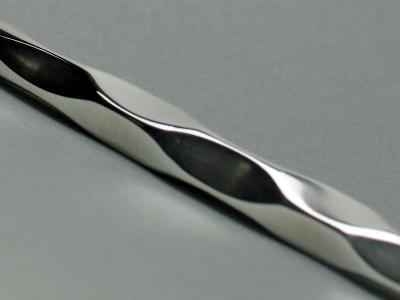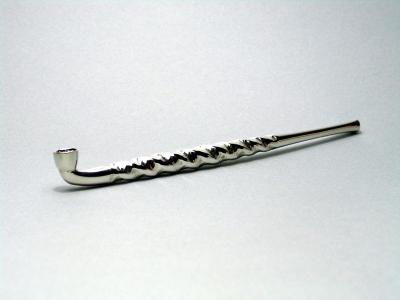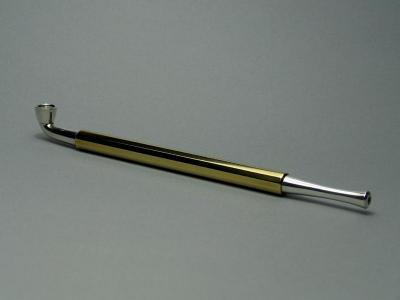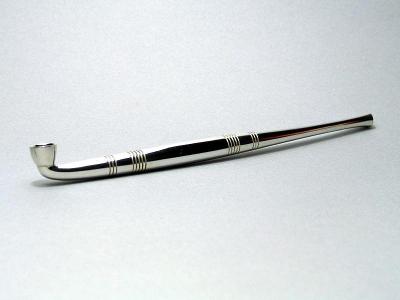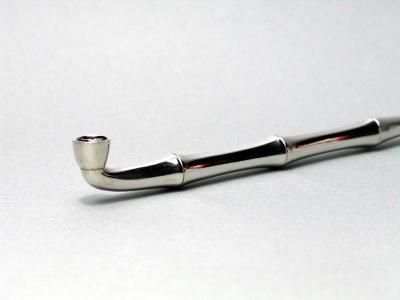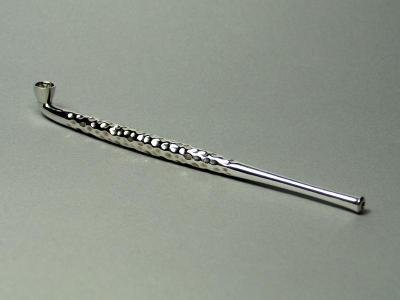 関連するご案内
・高級京煙管 / High quality pipes
・嗜好の変化と流行-煙管のデザイン-
・純銀 羅宇煙管-北斎原画
・創作 煙管(キセル)/ Long japanese smoking pipe
お買い求めについて
京都寺町二条の店舗の他、オンラインストアからもご覧いただけます。
・煙管
清課堂オンラインストアでは、この他各種新作も取扱いしております。