(English follows Japanese)
ひさしぶりの雨の匂い。
店先の暖簾も、今日は雨風にしっとりと揺れています。
梅雨に入ったものの雨が降らず、連日快晴で雨を待ち遠しげに咲いていた近くの紫陽花は、少し安堵した様子。
清課堂の店頭にも、紫陽花と同じく安堵したものが・・・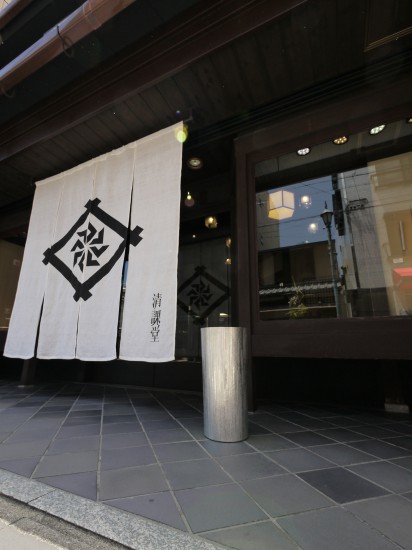 憂鬱な梅雨。
お気に入りの傘や雨具を持っていると、少し楽しい気分に。
雨降る中、お越しいただいたお客様に少し楽しんでいただけたらと思い、店頭で最初にお客様をお迎えする"傘立て"を
この時期に合わせ、錫でお作りしました。
雨が降った日には、是非、雨傘をさしにお越し下さいませ。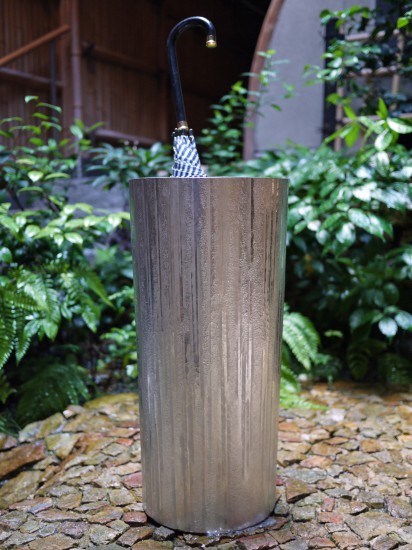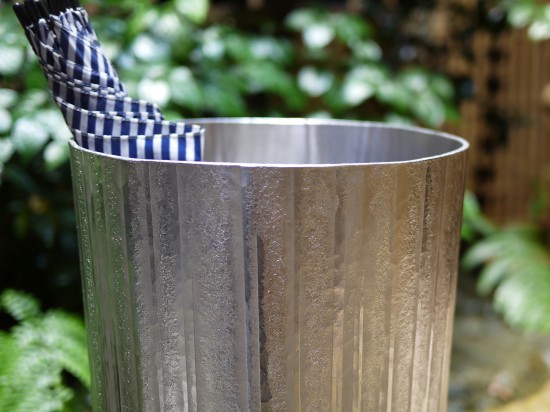 ◆ 錫 傘立て   口径・約24cm × 底径・約20cm × 高さ・約51cm
(staff nakano)
---
'Pewter umbrella stand' June/2013
From June until around the end of Gion Matsuri is the rainy season in Kyoto.
We call it 'tsuyu'.
According to theory, the rain at this time of year coincides with the  ripening of plum fruit, so the kanji characters of 'tsuyu' (梅雨), literally means 'plum-rain'.
Despite the gloomy rainy season, your spirits are uplifted if you can enjoy using beautiful things specifically for rain.
With that thought in mind, we made our pewter umbrella stand.
Our customers are welcomed here at 'SEIKADO' with a beautiful 'Pewter umbrella stand' on rainy days throughout the year.
'Pewter Umbrella stand'
Diameter about 24cm x Bottom diameter about 20cm x Hight about 51cm