秋の夜長に似合いそうな、ロック用のタンブラーを制作しています。
拳大ほどの丸い氷を入れてウィスキーを飲みたい、とのお客様の声から生まれたカップです。シンプルな形状で、金鎚の跡を活かした清課堂の得意とする鎚目仕上げにしました。
We make some tumblers for drinks on the rocks that look like it will compliment the long autumn nights.
This new cup was created because of the customers who expressed their wish to drink whiskey with a large block of ice.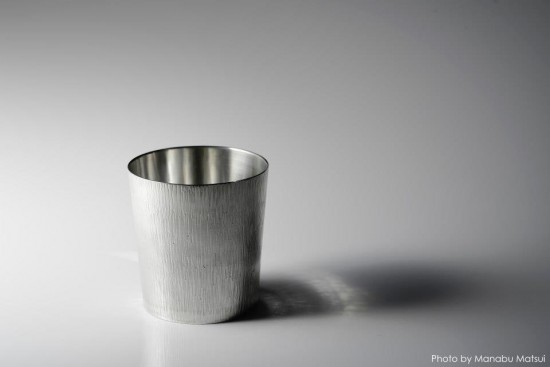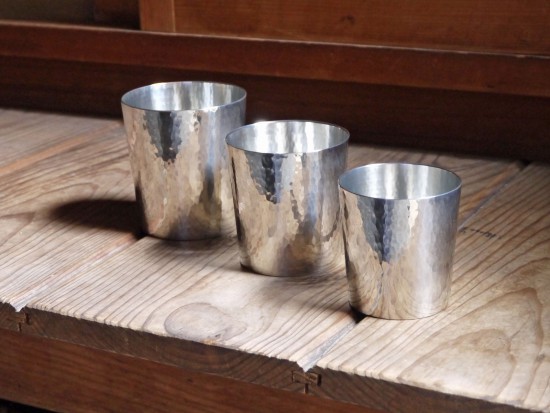 大は口径90ミリ、高さ93ミリ。すりきりで450ccも入る、弊堂で作る器の中でも最大級のものです。手の大きな男性でも、どっしりとした質感が味わえるのではないでしょうか。
The diameter is 90mm, and the height 93mm. It is the largest cup we make here, it can fit 450cc when it is filled to the brim.
Even a man with large hands will be able to experience its solid weight.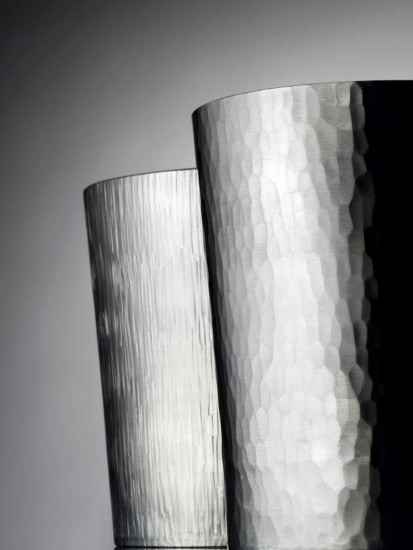 肌合いも弊堂の伝統的な、鎚目(つちめ)を施しています。鍛造品ならではの、手なりの味わいが特徴です。光の具合によって、キラキラと輝きます。
We have used "tsuchime"(hammer marks) for the surface texture, which is traditional to our studio. It has a feeling that is unique to hand forged products.
It sparkles depending on the lighting situation.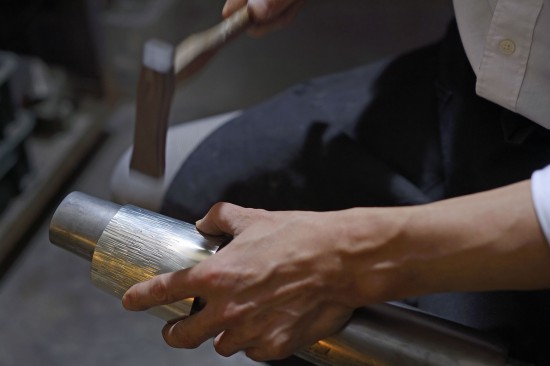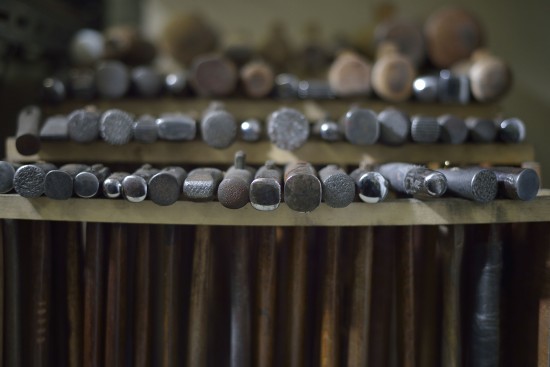 <肌合いの種類>
ざらざらとした肌(石目)、きらきらと輝く肌(丸鎚目)、木の皮のようにみえる肌(杉目)の3種

<大きさの種類>
大: 90*93mm 450cc
中: 82*86mm 350cc
小: 73*75mm 240cc
*タンブラー小のみ、サイズの仕様変更を致しました。2017年4月5日(改定前サイズ:77*78mm 250cc)
<仕様>
桐箱入り
お買い求めについて
京都寺町二条の店舗の他、オンラインストアからもご購入いただけます。
・錫 鎚目タンブラー(小 240cc)
・錫 鎚目タンブラー(中 350cc)
・錫 鎚目タンブラー(大 450cc)
清課堂オンラインストアでは、この他各種新作も取扱いしております。