純銀香炉「波に兎」
Fine silver(99.9% silver) incense burner Rabbits in the Waves
※ sold out こちらの製品は完売いたしました。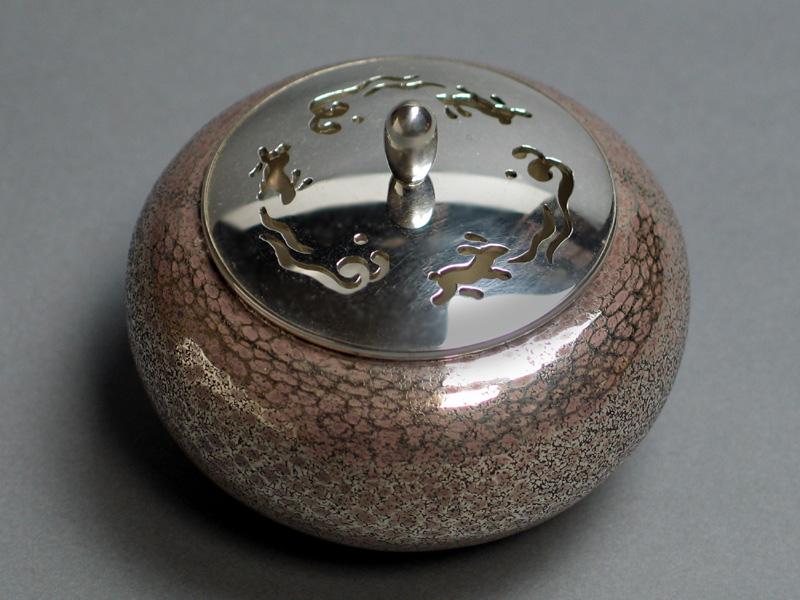 全てを純銀にて製作。鍛造(打ち出し)製。
手のひらに乗る、小ぶりの香炉。
Everything is made in fine silver and hand forged.
It is a small incense burner that can fit in your hand.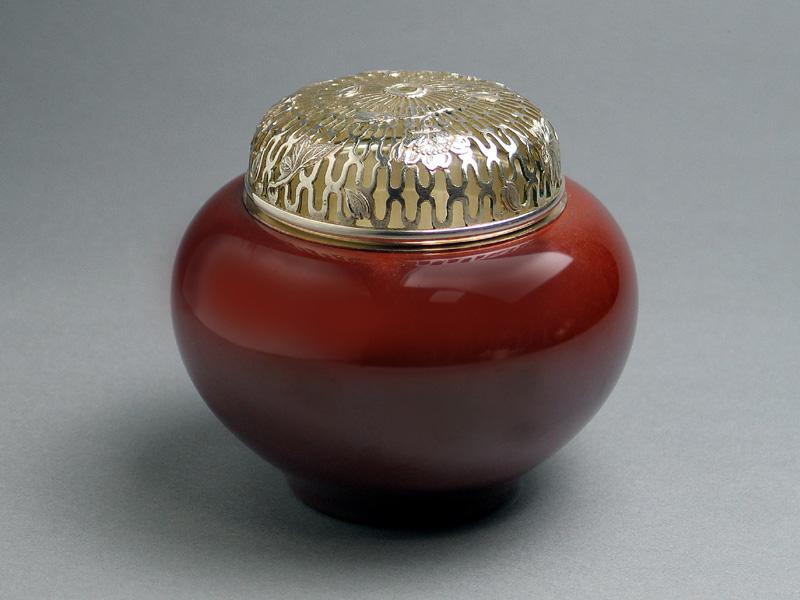 胴部を緋銅、火屋およびオトシを純銀で製作。
The main body is made with copper, and the "Hoya"(top) and "Otoshi"(inner container) with fine silver.
※ sold out こちらの製品は完売いたしました。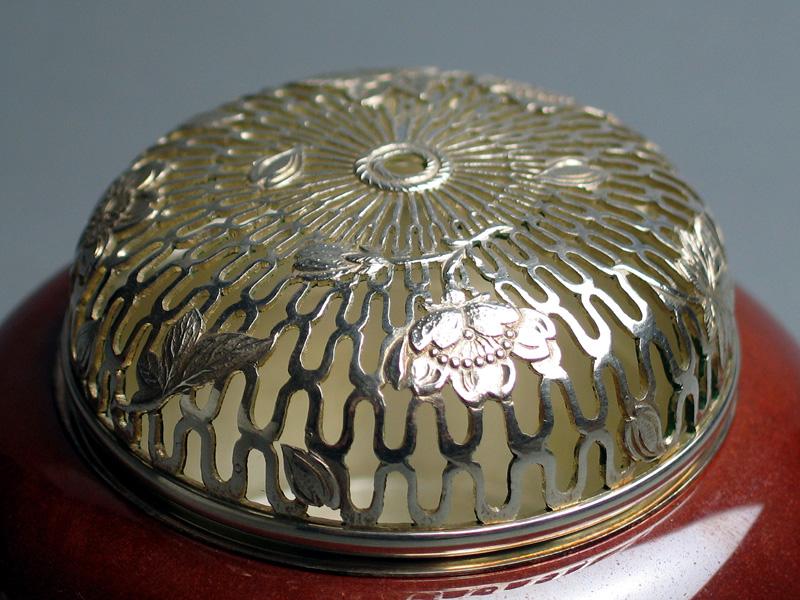 火屋は、網に桜を散りばめました。
上の総純銀製のものより二回り大きく、見た目どっしりしています。
On the meshed top we scattered some cherry blossoms.
This piece is twice as large as the one above which is purely made of fine silver, and looksdense in appearance.
いずれの品も、一品のみの創作によるものです。
Both products are one-of-a-kind creations.