(English follows Japanese)
京都にある総合デザインオフィスとして、プロダクト・グラフィック・環境デザインを領域にし、調査研究からデザインまで行う株式会社GK京都様より、本年度、新たに金属工芸公募展「いまからまめさら2018」に"GK京都デザイン賞"を設けていただきました。
本日は、本年度の"GK京都デザイン賞"の賞に関する詳細をいただきましたので下記に発表いたします。
(nakano)
GK京都デザイン賞
株式会社GK京都は、清課堂が主催する金属工芸公募展「いまからまめさら2018」に出品するアーティストの中から1名を選抜し"GK京都デザイン賞"を授与いたします。
副賞として、GK京都において自身のポートフォリオ作成を経験いただきます。
GK京都はプロダクトデザインから、グラフィック、環境デザインまでを対象とする総合デザインオフィスです。デザインの現場に浸るとともに、デザインスタッフのサポートを受けながら、自身の考え、作品を整理し、より美しく魅力的なポートフォリオをデザインすることは、今後の自身の作家活動に大いに役立つと考えます。
GK Kyoto Design Prize
GK Kyoto Corporation will select one of the artists submitting work into the 2018 Ima-kara Mame-sara Metalworks Exhibition and award them the GK Kyoto Design Prize.
As a supplementary prize, the winner will be awarded the experience of creating his or her own portfolio at GK Kyoto.
GK Kyoto is a dynamic design office covering product design, graphics and environmental design.
Creating your own beautiful and well-designed portfolio, immersed in a design environment, while receiving support from design staff and making adjustments to your ideas and artworks, will be hugely advantageous to your artistic development.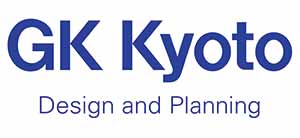 金属工芸公募展 いまからまめさら 2018
【展覧会期間】
2018年 7月7日(土)~ 7月16日(月・祝) 各日10時 ~ 18時
【授賞式/レセプション】
2018年 7月7日(土) 18時 ~ 20時
【展覧会場】
清課堂
〒604-0932 京都市中京区寺町通二条下ル (店舗案内)
TEL 075-231-3661
【展覧会・作品応募の詳細】
Français « Imakara Mamesara » 2018 Conditions de participation
English Application for the 2018 Ima­-kara Mame-sara exhibition
▷いまからまめさら2018 に関する「お知らせの一覧」はこちらよりご覧ください。