Regarding Orders and Shipment for Overseas Customers
At Seikado, international orders and overseas shipment are conducted through the purchasing agency, WorldShopping.
(*Seikado itself offers international shipping only for customers who visit our brick-and-mortar shop and make payment for a product.)
When viewing the Seikado online store, ( https://store.seikado.jp/ ) the WorldShopping banner will automatically be displayed for overseas customers. Through this system, products listed on the Seikado online store can be purchased from overseas. (The banner will not appear for domestic orders within Japan)
When browsing a product page, the WorldShopping cart banner will appear at the bottom of the screen.
To place an order, please click the green [Add to Cart] button.
If you have any questions, please contact WorldShopping Customer Support at the following address: support@worldshopping.global
Payment Method
Cash
Credit card
QR payment
The tax-free procedure
The tax-free procedure will take about 30-60 minutes.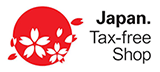 Product recommendation
Because of the low melting temperature, don't expose the pewter ware to direct fire.
Extremely cold temperature can also deteriorate the metal, therefore don't store it in a freezer.
Avoid storing acidic substances in the pewter container for a prolonged time.
(About the Materials Used in Pewter Products)
Maintenance
Pewter ware needs no special attention other than regular wiping, and a soft cloth can, for example, clean fingerprints off the surface.
Clean the pewter ware like any other dish after use, using a detergent and wiping it dry before putting it away.
The more you use it, the more beautiful it will be…
Contact
Please contact us using the contact form. (We can inform you in Japanese and in English.)